New factory information
Our new Shimane Plant in Gotsu was completed and opening ceremony was held on April 25, 2019.
With this new plant, we hope to provide our valued customers with even better service in the future.
In addition to serving as a base for establishing a reliable system of increased production and conducting business continuity planning (BCP), our new Shimane Plant will also play a key role in our medium and long term management strategy. All of our employees will be working together to provide consistent service, and we hope that we can count on your continued support moving forward.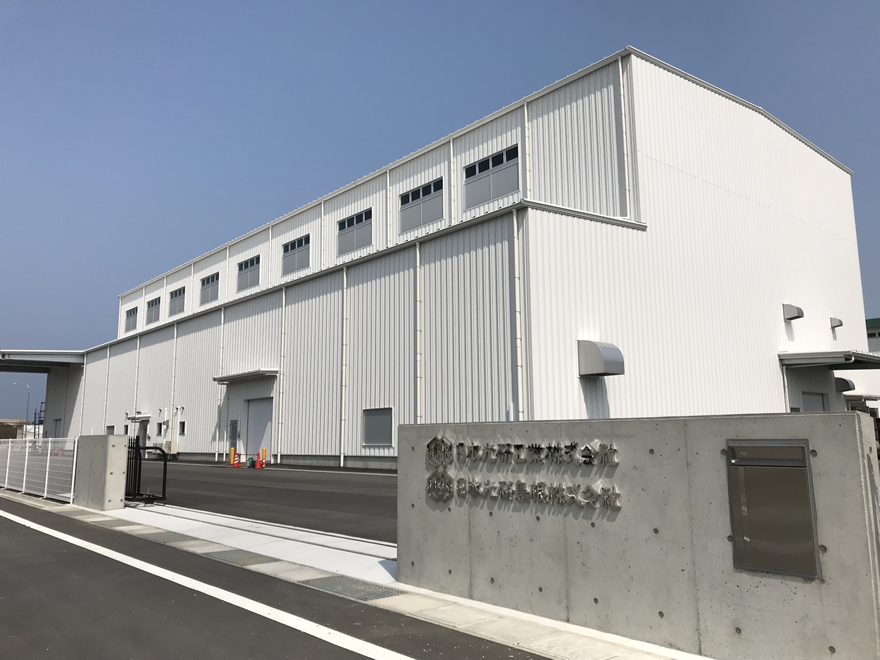 Company profile
Company name
日本光研島根株式会社
NIHON KOKEN SHIMANE CO., LTD.
Founded
April 2, 2018
Capital
\10,000,000
President

Tomosuke Nakayashiki

Office
390-21, Matsukawacho, Kamikawado, Gotsu-shi, Shimane 699-2837, Japan
TEL
+81-(0)85-552-7066
FAX
+81-(0)85-552-7255