What is TWINCLEPEARL® ?
TWINCLEPEARL® structure
TWINCLEPEARL® is the synthetic mica based pearlescent pigment uses selected substrate which metal oxide is coated finely and smoothly on, attains a higher luster and chroma than conventional pearlescent pigments.
TWINCLEPEARL® structure

High Performance・High Quality
Excellent Whiteness-Used synthetic mica which has low level of impurities as a substrate.
Excellent Brightness, Superior in Interference and Transparent colors -Coating metal oxide finely and smoothly on the surface of the substrate by NKK's own fine-production technology.
Quality Consistency-Batch to batch color consistency by thorough quality management.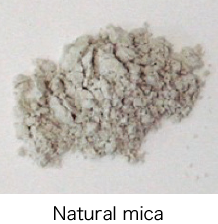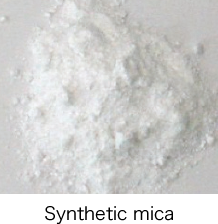 Safety
Guarantees 6 heavy metal values

Conforms to global regulations. Complies with RoHS、REACH、POPL(except surface treatment SO type)
| | Conventional natural mica based ones | TWINCLEPEARL® |
| --- | --- | --- |
| Lead (Pb) | 100ppm max | 5ppm max |
| Aresenic (As) | 50ppm max | 1ppm max |
| Mercury (Hg) | 50ppm max | 0.1ppm max |
| Cadmium (Cd) | 100ppm max | 1ppm max |
| Antimony (Sb) | 250ppm max | 5ppm max |
| Cromium (Cr 6+ ) | 25ppm max | 1ppm max |
Lineup 36 types
Grade
Particle size(μm)
Color/Product Name
Range
Ave.
Silver
Interference Gold
Interference Red
Interference Violet
Interference Blue
Interference Green
Gold
XA
<15
ca.9
SXA
-
-
-
-
-
-
XB
5-30
ca.13
SXB
YXB
RXB
VXB
BXB
GXB
RYXB
XC
10-40
ca.22
SXC-SO
YXC-SO
RXC-SO
VXC-SO
BXC-SO
GXC-SO
RYXC-SO
XD
5-60
ca.21
SXD
YXD
RXD
VXD
BXD
GXD
RYXD
XE
20-80
ca.37
SXE
YXE
RXE
VXE
BXE
GXE
RYXE
X
40-200
ca.90
SX
YX
RX
VX
BX
GX
RYX
XC:Surface treatment(SO)type.
Material Composition:Syntehtic Fluorphlogopite, Titanium Dioxide, Tin Oxide, Iron Oxides (Gold type)…etc.
TiO2 crystal structure:Rutile type.
Packing size:20kg 2kg
Silver and Interference Type

Gold Type