Cosmetic gradeOther raw material

This high quality, safety-guaranteed talc offers a gorgeous, elegant luster and smoothness, applying evenly and easily.
Natural raw material according to ISO16128.
Whitness
Superior transparency Low impurities

Compare to conventional talc and sericite, Talclear has…
advantages for whiteness (superior transparency, low impurities).
less discoloration when oil absorbing test is performed.
Smoothness
Create silky smooth feel
Excellent adherence to the skin
Silky surface is generated by original classification and grind processes.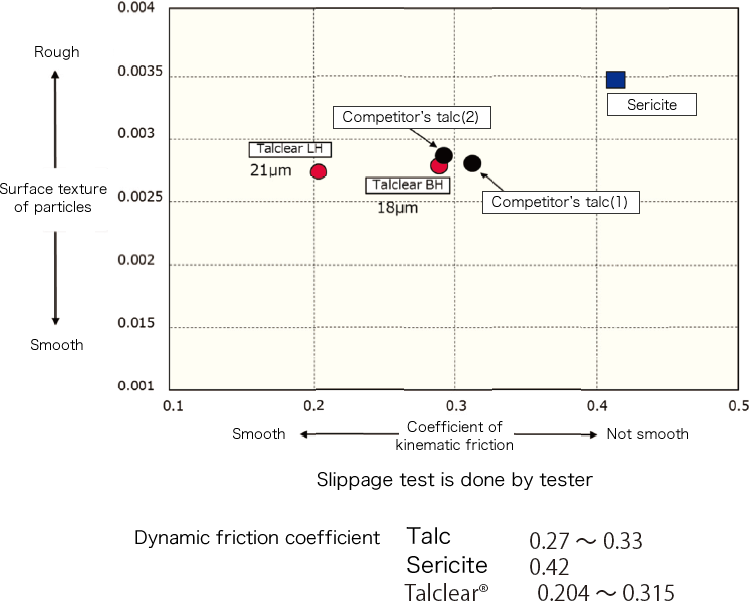 gloss
Glossy appearance with high-quality and elegant luster

Dispersibility
Has hydrophilic surface
Low powder activity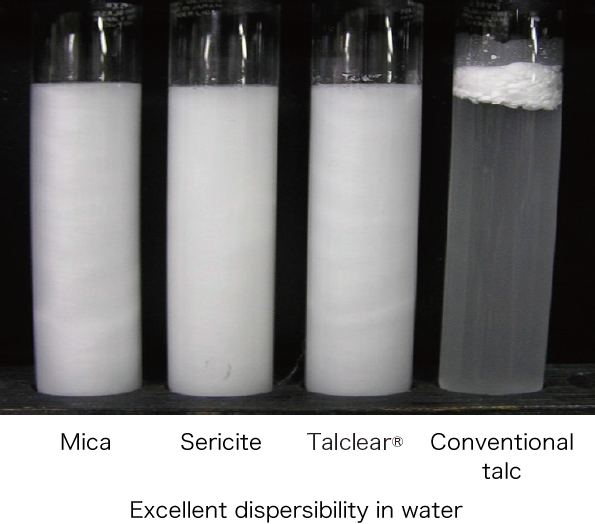 Safety
Conform to Japanese Standards of Quasi-drug Ingredients(JSQI), United States Pharmacopeia(USP)
Conform to United States Pharmacopeia(USP)
Line up
Average Particle Size
Product type
INCI
Features
Ca.18μm
BH
TALC
Generally using
BHC-301
TALC
HYDROGEN DIMETHICONE
Generally using
Hydrophobicity, improved feeling
Ca.22μm
LH
TALC
High gloss type
LHC-301
TALC
HYDROGEN DIMETHICONE
High gloss type
Hydrophobicity, improved feeling